Products
Would you be excited this week to discover an Ethernet extender over exiting copper lines with a remote power feeding of both the remote modem and POE equipment such as an IP camera ?
This innovative solution simplifies a lot the connection of far POE equipment since it uses existing copper cables and it enables fast and easy powering of remote devices.
And it delivers high performance: on 1 km long single copper pair, it provides 50 Mbps bandwidth and 5 W to the POE device !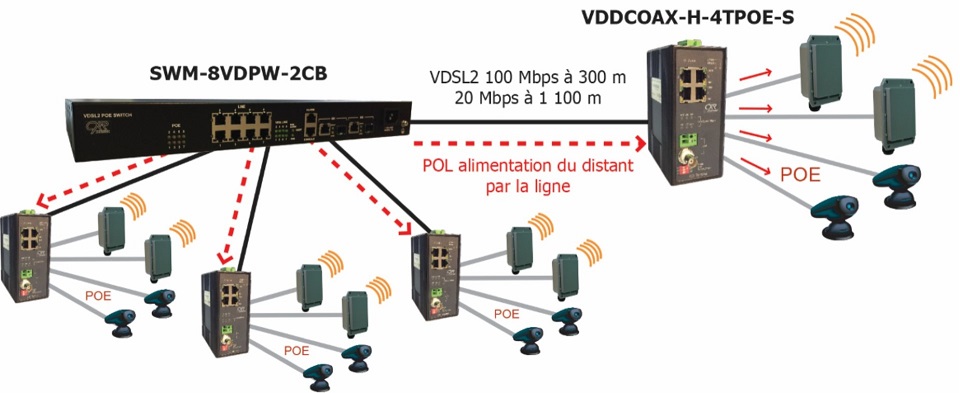 CXR offers also a comprehensive communication product portfolio to suit most network deployment and operation requirements.