CIRED 2017 - The leading forum for the electricity distribution community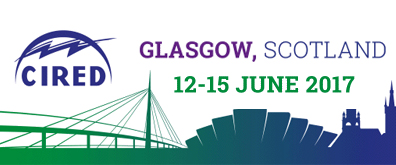 CXR is participating in the 24th International Conference on Electricity Distribution - CIRED - from 12 to 15 June 2017 in Glasgow.
CIRED, the leading forum where the Electricity Distribution Community meets, holds the major International Electricity Conference & Exhibition every two years in different venues in Europe with a worldwide perspective and participation. CXR will be pleased to see you on its booth F07 at CIRED 2017 in Glasgow.
CIRED living in 2017 will be held at Exhibition Centre and Scottish Exhibition and Conference (SECC) in Glasgow - Scotland.