Last Resort Communication Network
Last resort systems are major stakes of defense strategies and they are aimed at providing suitable communications to military and emergency forces even in case of failure of existing infrastructures.
Those systems must be  deployed very quickly and they must perform very strongly under any circumstances.
CXR range of QX multiplexers are integrated into last resort vehicles to deliver voice and data communications over copper, optical or radio links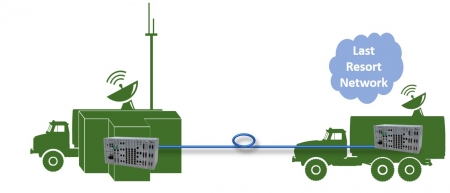 CXR helps the development of tactical communication solutions to enable best integration  and operation in tactical vehicle and similar systems.
More information: