RTDI-365 outdoor 4G/5G router with high gain directional antenna
RTDI-365 is an outdoor 4G/5G router that embeds a high gain directional antenna to deliver better connection for systems that are far from the mobile network antennas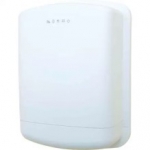 RTDI-365 enables better connection to the 4G/5G mobile network for remote systems that may be far from the base station.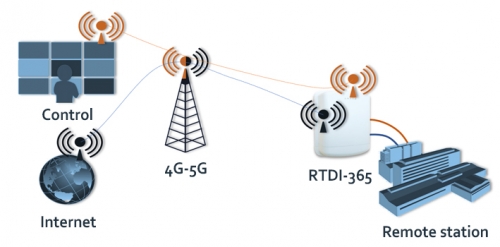 RTDI-365 has a waterproof housing and pole mounting brackets. Its high gain directional antenna can be oriented to the 4G/5G base station thanks to a signal light indicator.
RTDI-365 provides a Gigabit Ethernet with POE+ interface to the local system for easy and fast time to operation.
RTDI-365 is available with either 4G or 5G options to suit any bandwidth requirement of many types of application:
Substations of electricity or water distribution networks,
Public transport controllers,
Field maintenance vehicles,
Warehouse,
Far sites in natural environments, etc.
5G NR, LTE, 4G, 3G, GSM, Edge
Directional antenna with 10 dBi (4G) or 6 dBi (5G) gain
1x Gigabit Ethernet interface 
POE PD 802.3at
2x micro-SIM card holders
Dual stack IP v4 v6
OpenVPN, IPSec, GRE, PPPoE, NAT, RIP, SNTP, DNS, DHCP, Firewall
Administration Ssh, Https, Snmp, TR069
Power supply : POE
Format: 170x225x89 mm
Operating temperature : -20 to +50 °C
Pole mounting brackets
RTDI-365           Outdoor 4G router with directional 10 dBi antenna
RTDI-365-5      Outdoor 5G router with directional 6 dBi antenna